Community Picnic for Environmental Justice
May 21, 2016 @ 1:00 pm

-

4:00 pm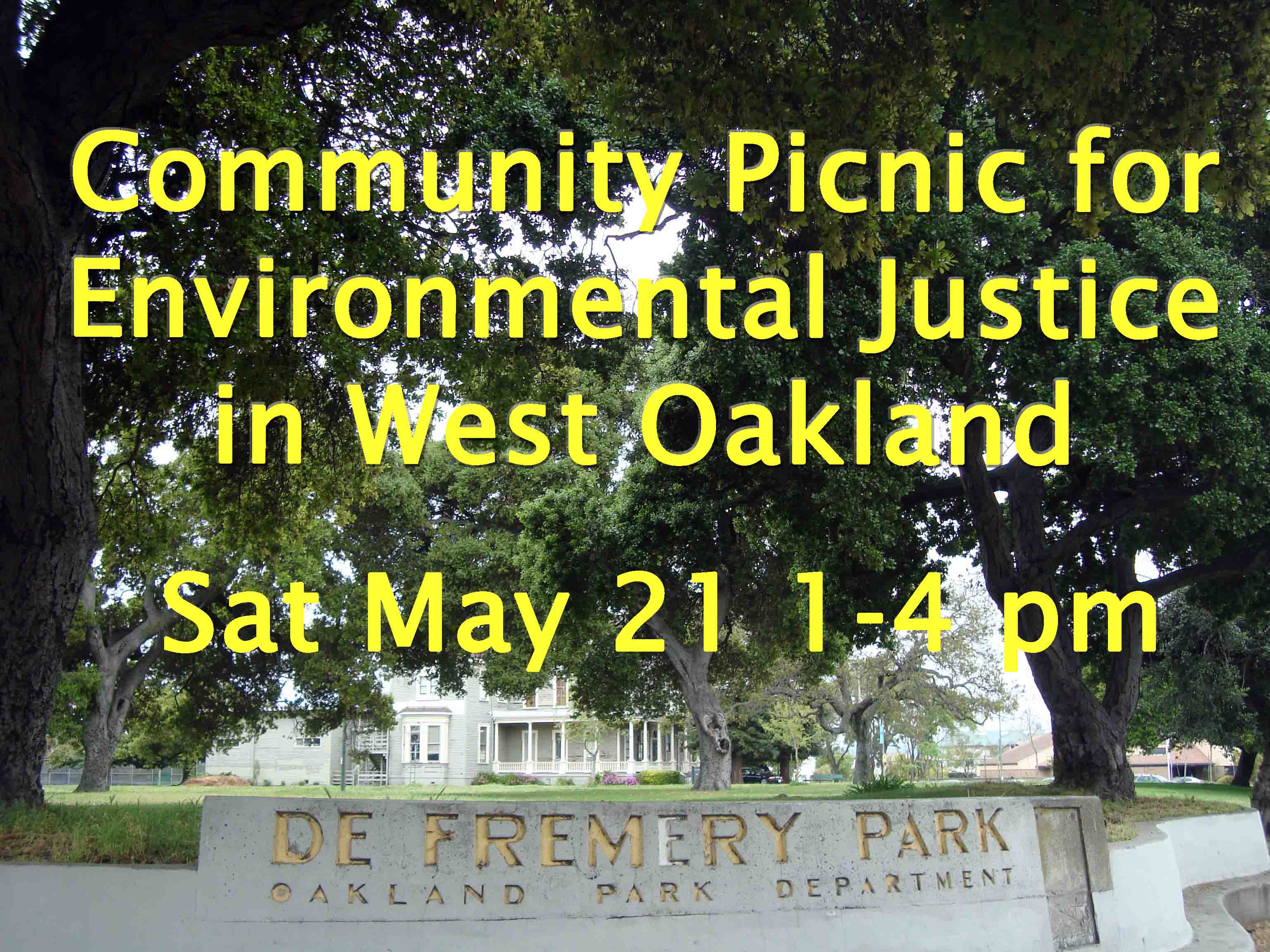 NO COAL | NO EVICTIONS
We have the right to clean air.
We have the right to safe neighborhoods.
We have the right to stay in our homes.
Join No Coal in Oakland, SEIU Local 1021, and the Bay Area Chapter of Sierra Club for:
a community picnic dedicated to our struggle for a safe, clean and affordable West Oakland
Saturday May 21, 2016 – 1pm to 4pm
De Fremery Park | 1651 Adeline St,  Oakland
West Oakland can make it happen.  We can make our community healthy and safe for everyone and find ways to make it affordable for friends and family to stay.  But not if we don't Stop the Coal Trains from coming through Oakland, one more bad idea pushed on us by greedy developers.  We need a livable West Oakland, not one polluted with toxic coal dust and diesel exhaust.  And we need to fight for Renters Protections.
We hope to see you at De Fremery Park on Saturday afternoon, May 21st — to meet neighbors, enjoy fun, music, and food, and learn about solutions to these crises and how we can fight the powerful forces that threaten to make West Oakland less livable.
There will be activities for everyone:
Kids are invited to draw a chalk mural of what a safe and clean Oakland would look like.
Hear from members of the faith community, labor leaders, West Oakland residents, and elected officials including Sen. Loni Hancock who is leading the fight against coal in Sacramento.
Make video testimonials to let your elected official know your feelings on coal and housing in West Oakland.
Meet neighbors and make new friends.
Here's a flyer about the picnic (PDF) you can print and distribute to friends and neighbors: